Resource Hive
Below are some links we think you might find useful.
New Zealand Beekeeping Inc.
"Sustainable Beekeeping - For Future Generations"
We see the need to encourage good ethics and practices in Beekeeping and in the marketing of bee related products.
Our commitment is to share information to Members with transparency, honesty and integrity while being guided by membership input and feedback.
palamountains Vita Bee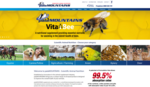 palaMOUNTAINS Vita Bee has been scientifically formulated by a Massey University's Food Scientist, Associate Professor Brian Wilkinson. The aim is to support the health and vitality of honey bees in the PRE and POST of the honey flow. This unique formulation provides essential dietary nutrients that are required in a bio available form.
American Foulbrood National Pest Management Plan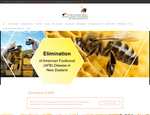 The goal of the American Foulbrood National Pest Management Plan (AFNPMP) is to eliminate American foulbrood in managed colonies (i.e. beehives) in New Zealand.
IMPORTANT: You have a legal obligation under the Biosecurity Act 1993 to register as a beekeeper. Part of the registration process involves registering your apiaries.

Honeysticks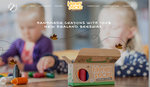 Honeysticks crayons are handmade in New Zealand from 100% pure New Zealand Beeswax, so they are safer for children of all ages.

Lindsay's Apiaries

The purpose of this web site is to inform and educate existing and new beekeepers to the new information from around the world, and provide information and education to those that want to further their knowledge about beekeeping techniques.

AsureQuality

Our apiculture team provides quality assurance and management services to the beekeeping industry. Diagnostic and research laboratories back up these field services.
Ministry for Primary Industries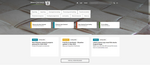 Growing and protecting New Zealand
We're helping to maximise export opportunities for our primary industries, improve sector productivity, increase sustainable resource use, and protect New Zealand from biological risk.
New Zealand Food Safety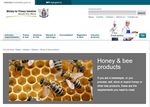 The Ministry for Primary Industries is an amalgamation of the New Zealand Food Safety Authority, the Ministry of Agriculture and Forestry and the Ministry of Fisheries.

MPI's functions are centred around New Zealand's primary industries.

Honey and Bee products
If you are a beekeeper, or you process, sell, store or export honey or other bee products, these are the requirements you need to meet.

Vita Europe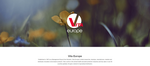 Vita (Europe) Ltd is the world's largest dedicated honeybee health company.

Trees for Bees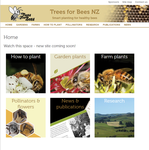 "Bees in New Zealand cannot survive without our help and we cannot survive without the Bees."

Create A Backyard Buzz - Smart planting for healthy bees.

Apiculture New Zealand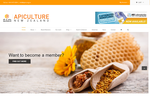 To support and deliver benefit to the New Zealand Apiculture industry by creating a positive industry profile, business environment and opportunities for members.

David Alexander Photography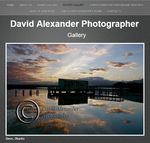 Among the many amazing photographic records David creates, he attends the monthly Christchurch Hobbyist Beekeepers' Club field days and has enabled the club to have a wonderful collection of photos. Some of David's photos are in our Gallery section.

Turboweb Limited
Turboweb offer website design and website development solutions to make the process of getting your website online as painless as humanly possible. Turboweb are the inventors and creators of the Simple Web Manager, subscription based website manager service.

Some websites look good. Some websites work. Ours do both.